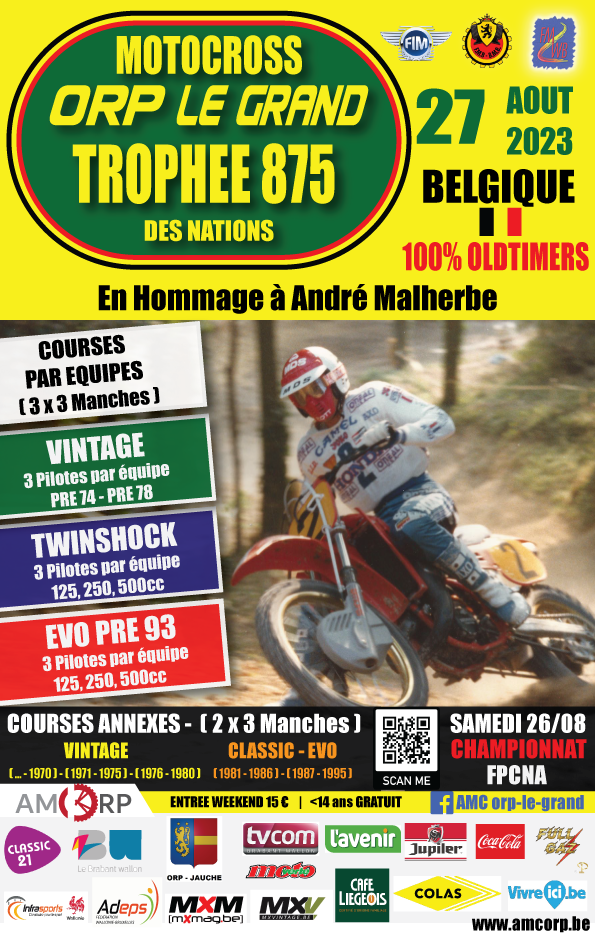 TROPHEE 875 TROPHY - Rappel ! Licence 1 manifestation !
Il est de la responsabilité du pilote de demander et payer sa licence via le site FMB-BMB. Pilotes Belges 20€, étrangers 30€.
Herinnering ! Sportvergunning competitie 1 manifestatie !
Het is de verantwoordelijkheid van de piloot om zijn dagvergunning aan te vragen en te betalen via de website van de FMB-BMB. Belgische piloten 20€, buitenlanders 30€.
Reminder ! 1 Event license !
It is the responsibility of the driver to request and pay for his license via the FMB-BMB website. Belgian pilots 20€, foreigners 30€.